Many Pippin titles were not released, despite having been announced or developed for the Pippin Atmark in Japan, or the Pippin @WORLD in the United States. Bandai CEO Makoto Yamashina (山科誠) had originally expected to launch about 200 CD-ROM titles for Pippin consoles, with an emphasis on teaching and learning.[2] 128 titles had been announced in marketing brochures that promoted the unveiling of the Atmark at Macworld Expo Tokyo in February 1996.[3]
Bandai abandoned the Pippin platform on March 13, 1998, less than two years after its market debut.[4] Some finished titles were released on other platforms such as Macintosh, while others were cancelled outright for various reasons. A few difficult to track projects were left with uncertain fates.[5][6]
Titles released on other platforms
Edit
The following titles were listed on Bandai Digital Entertainment's Japanese or American websites or marketing materials until the Pippin platform was officially withdrawn.[1][3][7] Though many were shipped for other platforms, their release statuses for Pippin consoles are uncertain.[5]
Cancelled titles
Edit
The following titles had been announced in the earliest Japanese marketing materials during the launch of the Pippin Atmark,[3] but were not subsequently listed online.[7]
United States
Edit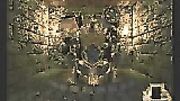 The following titles had been promoted on Bandai Digital Entertainment's USA website as of October 1996,[8] but were dropped from the lineup by 1997 and saw no other release.[1]
Other unreleased ports
Edit
Established Mac developers expressed interest in porting their titles to the Pippin, including Cyan, CyberFlix, MacPlay, and Simon & Schuster Interactive.[9][10][11]
The following ports had been announced through media outlets, but never saw release for the Pippin:[6]
A small number of working discs of unreleased Pippin ports and/or demos have turned up in museum or private collections, which included:
Katz Media had also been licensing CD-ROM titles, of which only 4 to 5 were being developed for the Pippin platform, due to cost.[19] However, it is uncertain which titles had been released as Katz Media was seeking distribution partners at the time.[20]
References
Edit
↑ 1.0 1.1 1.2 Other BDE Titles, Bandai Digital Entertainment USA. Archived 1997-07-12.
↑ Power Ranger - A Japanese Toymaker Invades Cyberspace by Cesar Bacani and Murakami Mutsuko, CNN. 1996-04-19.
↑ 3.0 3.1 3.2 Pippin Atmark: Soft Ware Line Up! / Pippin Price Lists (Japanese), Bandai Digital Entertainment. 1996-02/1996-06. Accessed 2018-08-26.
↑ Bandai Says Goodbye to Pippin by Chris Johnston, GameSpot. 1998-02-27.
↑ 5.0 5.1 Apple Bandai Pippin USA Games by Willard, AtariAge Forums. 2014-08-03.
↑ 6.0 6.1 The unreleased games of Pippin (French) by Pierre Dandumont, Journal du Lapin. 2016-08-06.
↑ 7.0 7.1 Pippin software (Japanese), Atmark Channel. Archived 1997-06-29.
↑ 8.0 8.1 Other BDE Titles, Bandai Digital Entertainment USA. Archived 1996-10-29.
↑ Consoles + (French), M.E.R.7. 1995-01.
↑ GamePro (70): 16, IDG. 1995-05.
↑ Playtime for Pippin by Carolyn Bickford, MacUser p.27. Ziff-Davis. 1995-09.
↑ Rarest/most valueble item you own by kstyle25, AssemblerGames. 2004-04-03.
↑ Bandai Pippin...College Thunder??? by kstyle25, AssemblerGames. 2004-10-30.
↑ Bandai Pippin Collection by Paperweight, AssemblerGames. Archived 2017-06-29.
↑ ピピン@アットマークは、スバルのツョールームでも活躍 (Japanese), Pippin Atmark Channel Press p.12, Bandai Digital Entertainment. 1997-04.
↑ 16.0 16.1 16.2 Katz Media Apple Pippin Development Kit by aspect, AssemblerGames. 2015-06-02.
↑ AppleのPippin ATMARK (ピピンアットマーク)ゲーム機 使えます by infinisys_emergency, Yahoo! JAPAN. 2018-09-03.
↑ Artifact Details: Dark Forces by Rahoul Puri, Computer History Museum.
↑ This is a Norwegian game console developed for Apple (Norwegian) by Martin Gramnæs, PressFire. 2015-03-11.
↑ Distributors Wanted, Katz Media AS. Archived 1997-10-23.
External links
Edit